RECIPE: Prosciutto, Peach and Goat Cheese Pizza
On Tuesday I was sitting around in the school library with with my two favorite library ladies, Kristi and Sharon, when they asked what meal I was going to blog about this week.  I told them I had absolutely no idea, in fact, I hadn't even thought about it.  It's been a crazy week.
My seniors will take their finals tomorrow.  The rest of my classes are taking finals next week.  I hate this time of year for several reasons: a) it stresses me out, b) grades stress me out, c) I can taste summer, except I know I just have to start teaching summer school in two weeks, but mostly d) the end of the year makes me sad because I hate losing my seniors. It's the worst part of my job, having these kids for a year (sometimes two, if I have them as juniors), getting to know them as people, and then sending them off into the world and hoping they'll do well.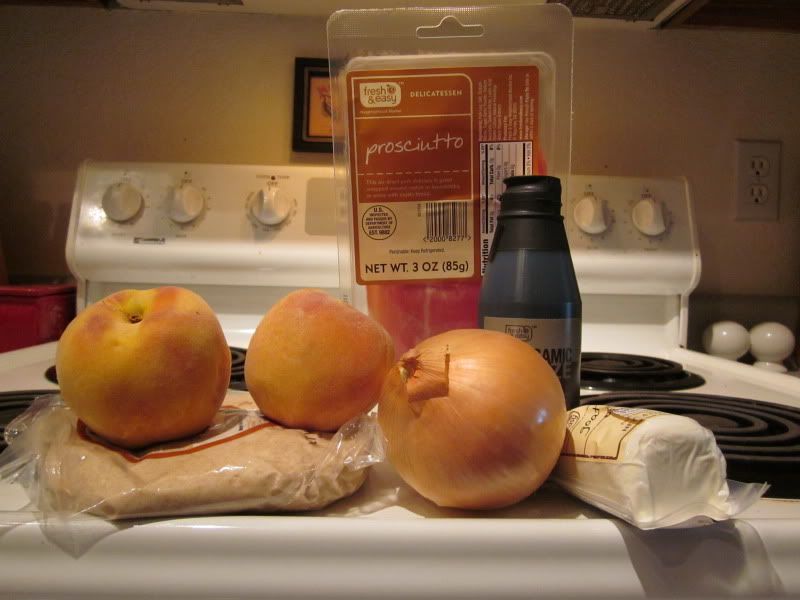 I give them a speech on the last day of class that sums up my hopes for them, I end with: "Make good choices, don't regret the things you do, always go to class, and if in 2021 you come back here and tell me that high school was the best time of your life, you've done something seriously wrong in the last 10 years."  I cry and my heart breaks and it's awful, but the happiness in all of it is I get a new crop next year, because there are always more ridiculous teenagers to love, torture and teach, which makes it all worthwhile.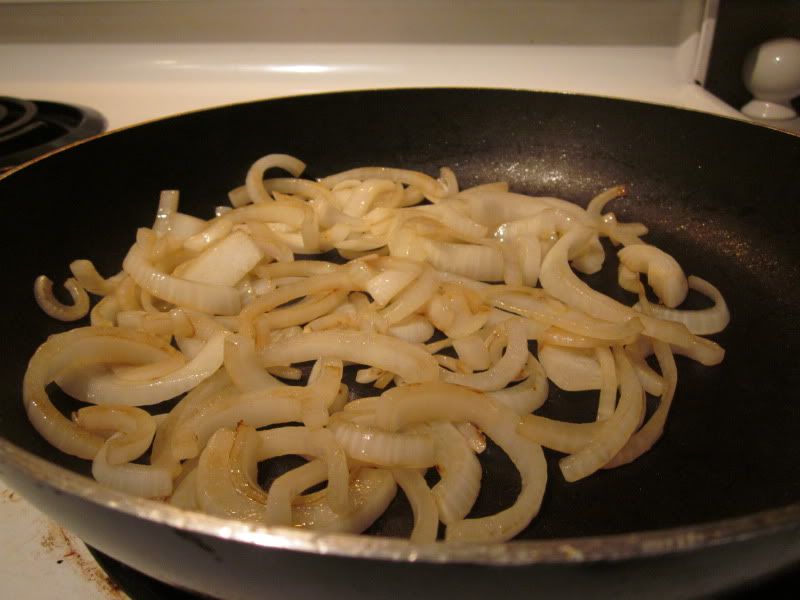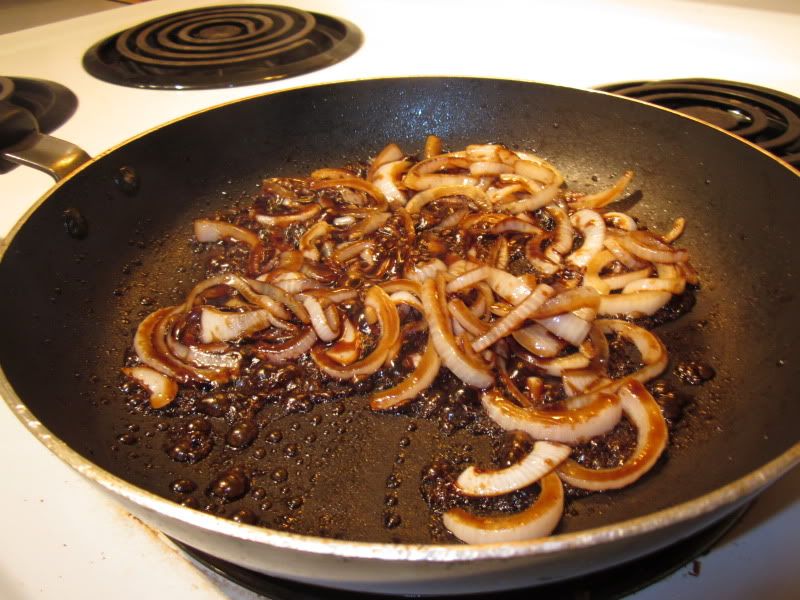 I started stressing even more when I realized I had nothing to write about, so when Kristi told me she went to Schnepf Farm's Peach Festival last weekend and offered me some peaches, the three of us brainstormed about what I could make.  The final consensus was pizza with peaches and some other stuff.  After a day to think about it, I whittled it down to peaches, prosciutto, caramelized onions, goat cheese and a balsamic reduction.  I think it was a good decision.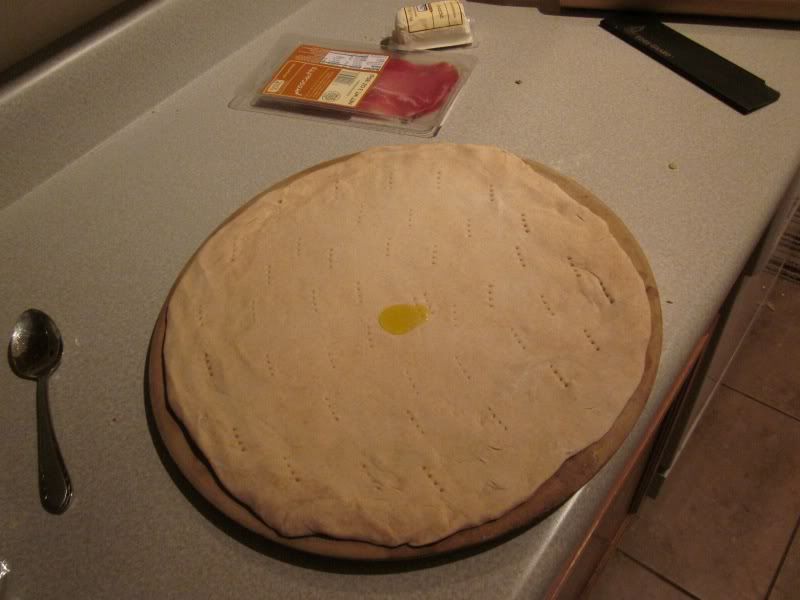 Some hints:  Both Trader Joe's and Fresh and Easy have awesome pre-made fresh pizza dough.  I've never made pizza dough and I don't really plan to, because for $1.99 I can buy fresh dough that is way less hassle.  (OK, I kinda feel like Sandra Lee here, which is my worst nightmare.)  Additionally, to save time, because I made this before book club last night and I was desperately trying to finish the book (Faroozeh Dumas' Funny in Farsi: A Memoir of Growing up Iranian in America is great!) AND cook at the same time, I used Fresh and Easy's bottled balsamic glaze, which I keep on hand for the multitude of Caprese salads I eat all summer long.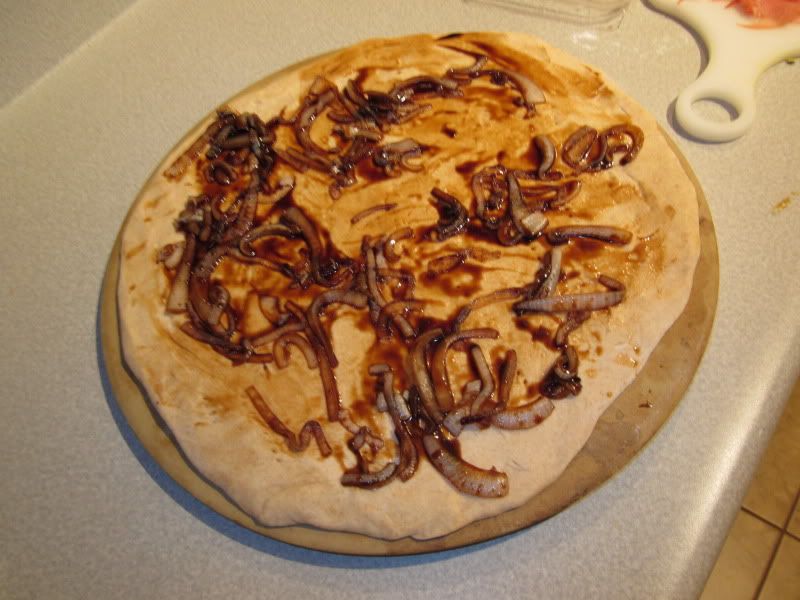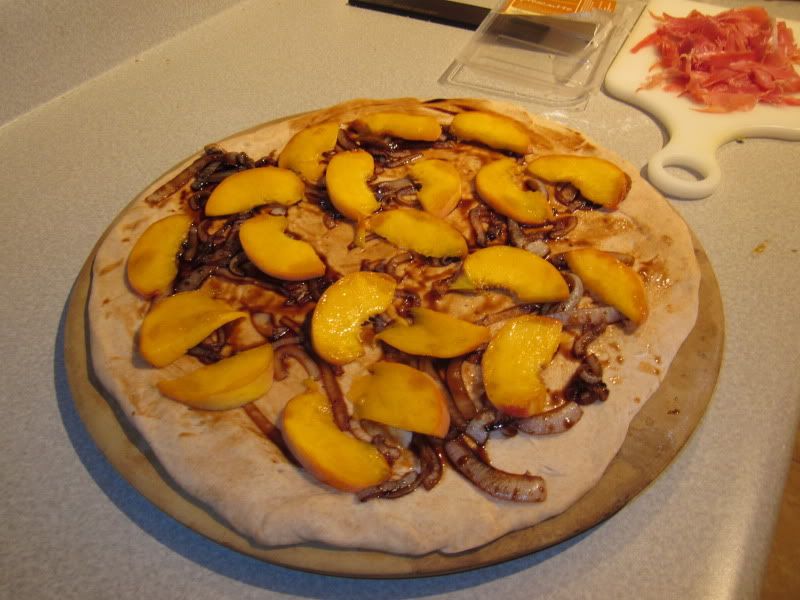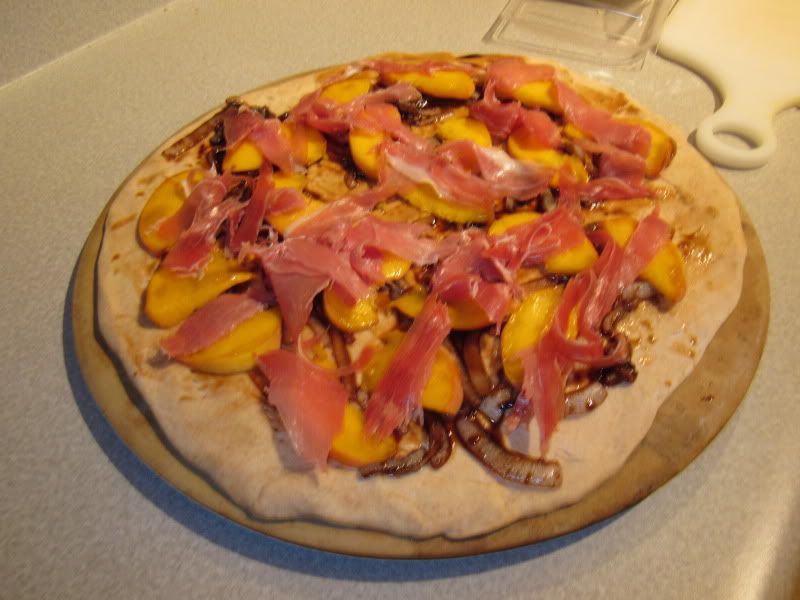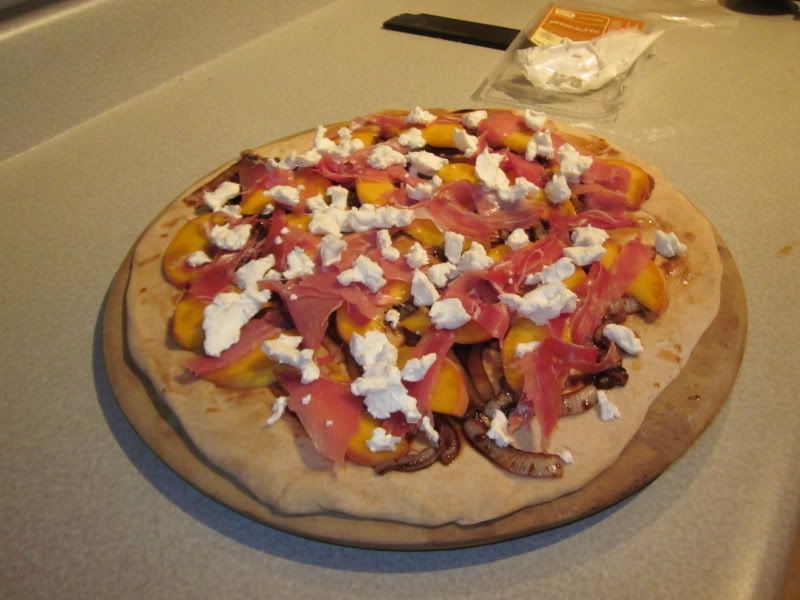 The end result was pretty delicious.  And I finished the book in time for book club last night.  Double awesome!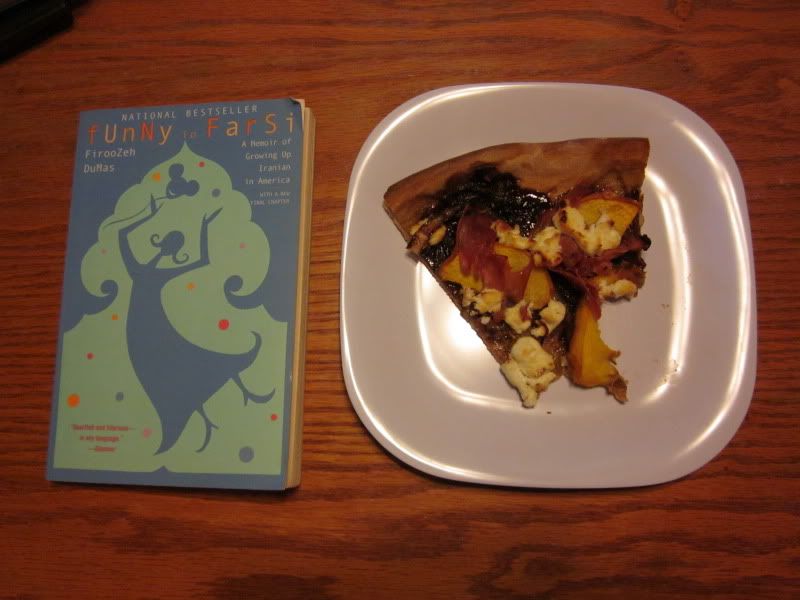 Now I just have to worry about crying a lot today at the end of my classes.  I've prepared with an extra coat of waterproof mascara and a box of tissues.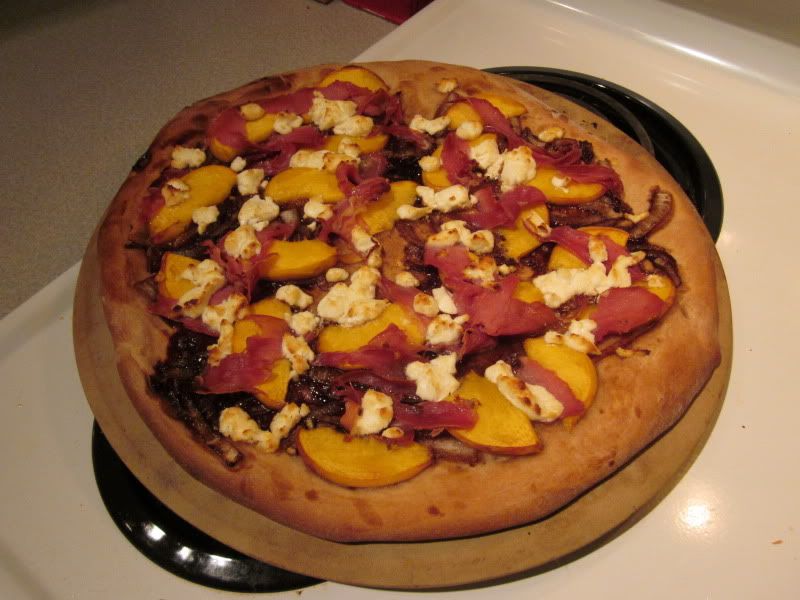 Rating: 3.5 out of 5 wine glasses.  The flavors are all good together, but I overcooked the pizza and the dough was tough.  I'll definitely try this one again!